Designing performance support apps HR can trust
At Leaplines, we have a 5-step approach to developing performance support apps for our clients.

One of the key ingredients to a successful execution of this approach is our efficient design team with an eye for translating business requirements into an app's look, feel and function.

So I sat down with the team to find out how they design apps for some of the largest organisations in the world.

How would you describe your design principles and / or work process?
Thomas: As a User Experience (UX) Designer I am transforming the best ideas and stories into beautiful digital products. This process includes aspects of branding, design, usability and functionality. Every projects starts with asking: "WHY do we need a digital product here?" Together with the client we gather the motivation and values for the project. With the values in mind we start to think about functionality and features — what does client want to accomplish and how are users going to contribute to this goal?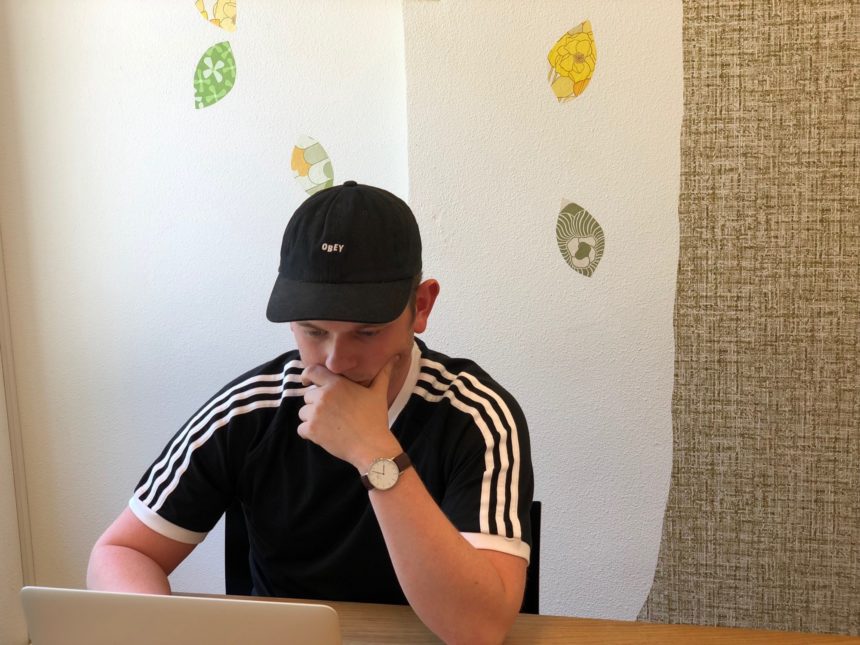 Sharine: Before designing a product, I first want to get to know the user. If there's no client I'll do some research about the ideal user for example by reading studies, or interviewing target demographic on the street. I want to understand the user flows first so I can start sketching the flow and writing user stories.

Usually, before we start with the design, we have a brainstorm with the team to come up with some concepts. We make agreements on what direction we're going to go with the product. After that I make a list of requirements and write down the user stories. My colleagues and I prioritise them and make decisions about which features we're going to put in the MVP (Minimum Viable Product).

Thomas: We then focus on wireframes. Wireframes are basically like blueprints where you can see the structural placement of elements, features and navigation. We test the wireframes with the target group in an interactive process that gives us a better understanding of users' needs.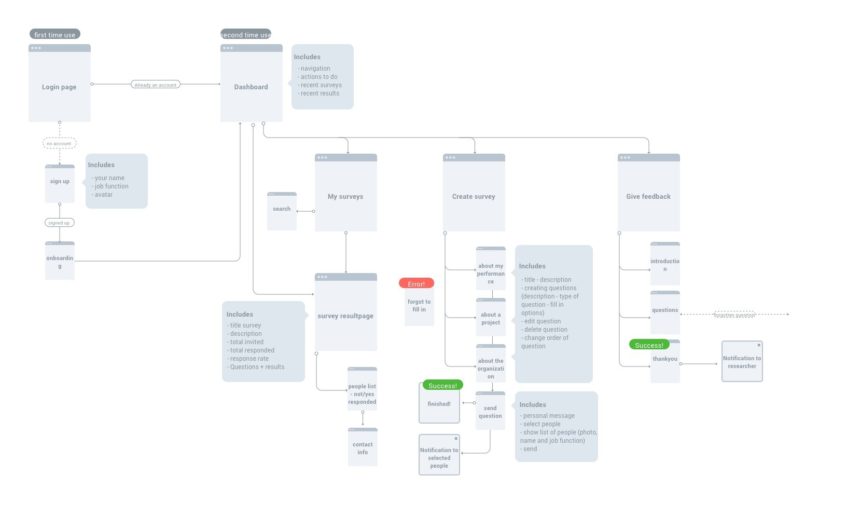 With user stories we check if all functionality and features are covered in the MVP. When everything is set we start working on aesthetics. Working with colours, typography, icons, animations and interactions we create unique products and meaningful experiences.

Sharine: We follow that up with our first review meeting with colleagues who will come up with some improvements or give a go-ahead. Usually it takes one or two iterations on the design to complete it. Once the design is done, developers will put the pixels into code. If a product is live, we'll go to the client for feedback sessions and make a list of adjustments and new features for the product version 2.0.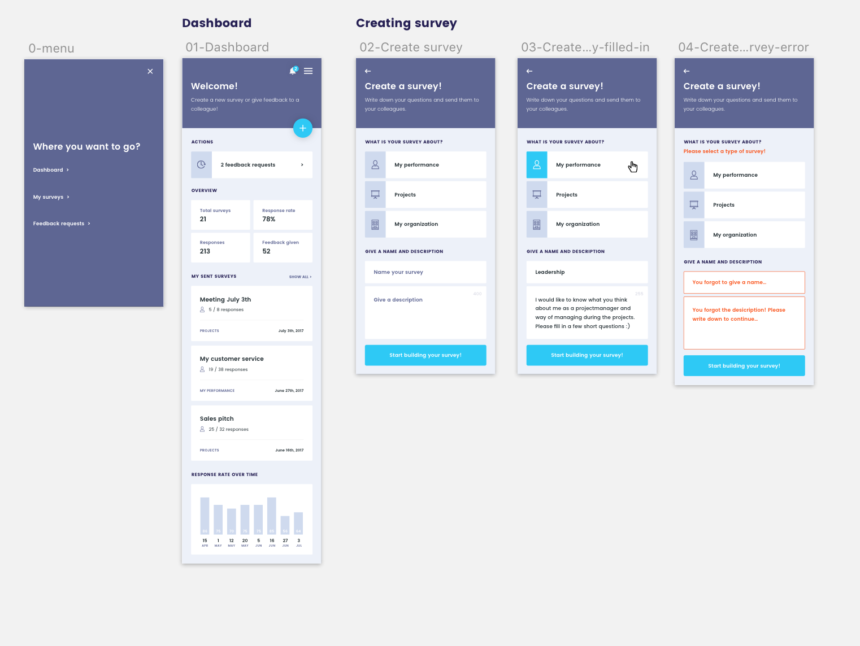 How do you personalise Leaplines experience for clients yet maintain our signature look?
Sharine: Depending on the case, it is different per client. We have 2 options at Leaplines. One is using existing apps; we white label them and make unique content for the clients. The second option is to design for a specific case. Then, we create a product from the ground up.

What has been your proudest moment at Leaplines so far?
Thomas: Every project that leaves a smile on the client's face is a moment we can be proud of — our mission is to help clients solve their problems.

Sharine: When I've started at Leaplines I've just graduated, so for me a lot of things were new. One of my proudest moments was creating the whole brand identity for Leaplines a few years ago. I was very happy when I managed to do that successfully. Also the first client project I led made me proud, the client was really happy with the end results.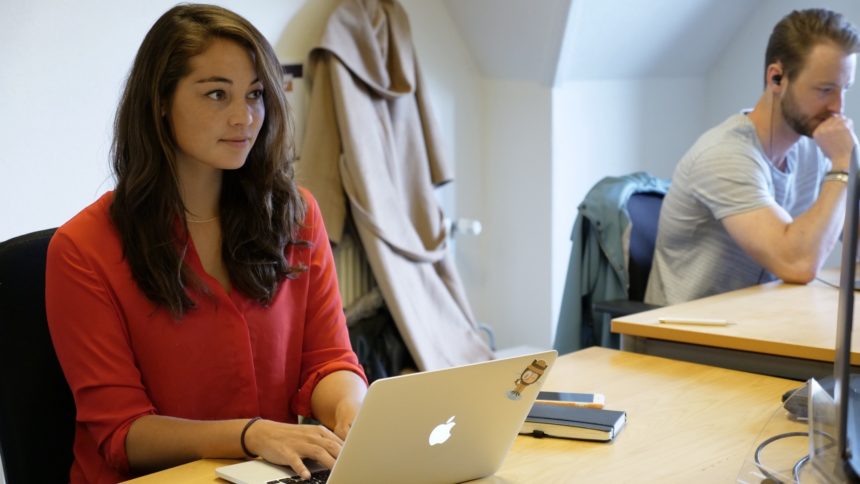 Thomas: I had a chance to develop the brand identity for Maxxecure — leader in the field of safety, resilience and integrity. I also worked on a unique app called Virtual Event. With this app clients are able to reach large groups and make an impact. Users can enter the event using a personal code. It's a real blockbuster event, but online.

Leaplines is making best-in-class apps designed to improve performance of individuals and organisations, with clients such as Hudsons Bay, Pathé, Albert Heijn, Suitsupply, Nationale Nederlanden, Tommy Hilfiger and Calvin Klein. They are a partner of Moovs for e-learning and performance improvement. You can contact Leaplines here.